About me
Nice to meet you
Hi, I'm Veebmik or Mikk Meerents. I am a self-taught web developer and mainly work on WordPress or Python / Django platforms. I have 6 years of experience when I have built my own projects as well as made websites for friends. But now I offer the service to the public aswell. If you feel that you want a personal approach to your business, I can help you.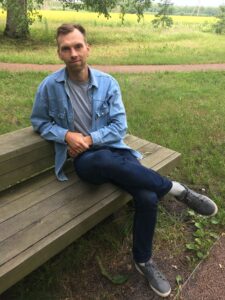 ---
Web development

WORDPRESS - experience 6 years
WordPress on üks maailma populaarseimaid CMS platvorme, mille abil on loodud miljoneid kodulehekülgi ja e-poode. WordPress lehekülgede valmistamise ja haldamisega olen tegelenud 6 aastat juba.

PYTHON/DJANGO - experience 4 years
Python is a programming language that was developed in the late 1980s and has gained popularity since the beginning. Python with the Django framework allows you to create special solutions that can be configured to detail.
---
Education
I have a university degree in marketing. I graduated from Tallinn University of Technology with a bachelor's degree specializing in business finance and in 2019 with a master's degree in marketing. After graduating with a master's degree, I was invited to TUT as a quest lecturer in teaching the basics of marketing to bachelor's students. I was a quest lecturer throughout the semester, giving material to the Estonian and English language groups. After that I have been helping TUT many times.
Master's degree - marketing
Quest lecturer 2019 - I though basic marketing to bachelor's
Member of the Bachelor's Defense Committee
Quest lecturer 2021 - I though basic marketing to bachelor's